{"event":"addToCart","ecommerce":{"currencyCode":"NOK","add":{"products":[{"name":"100% Baby Alpakka Gazpacho","id":"WAK-BAB-RJ6988","sku":"WAK-BAB-RJ6988","entity_id":"12829","price":"120.00","brand":"We Are Knitters","category":"N\u00f8ster","subcategory":"N\u00f8ster","variant":"Gazpacho","color":"Gazpacho","material":"Baby Alpaca","stock":"1","cost":"2.1841","margin":117.8159}]}}}
100% Baby Alpakka Gazpacho
Beskrivelse
Baby Alpakka er en av de fineste og mykeste ullene i verden.
Fibrene i denne ullen er av ekstremt høy kvalitet og nøstene er så myke at det er vanskelig å holde fingrene unna!
Strikk dine egne skjerf, luer og ponchoer denne vinteren med Baby Alpakka garnet for å få mest mulig ut av prosjektene...
Strikkefasthet:
Glattstrikking
4 in | 10 cm = 18 sting
4 in | 10 cm = 25 rekker
Heklefasthet:
Omdannet
4 in | 10 cm = 16 sting
4 in | 10 cm = 21 rekker
Vi anbefaler at du bruker 5mm nåler eller større.
Våre garnnøster: ±50 grams and v112 meter. Vekt: Worsted / Aran
Garnet vårt er farget i små puljer. Dette betyr at fra en pulje til den neste kan det være små fargeforskjeller. Om du er usikker på hvor mange nøster du trenger til prosjektet ditt anbefaler vi at du legger til ett eller to nøster for å forsikre deg om at hele prosjektet ender opp i samme fargetone.
For hvert spesialfarget garnnøste (konfetti, håndfarget, eller batikk) vil det legges hasta endelig beløp. Du vil se en prisen oppdateres automatisk når du velger en av disse fargene.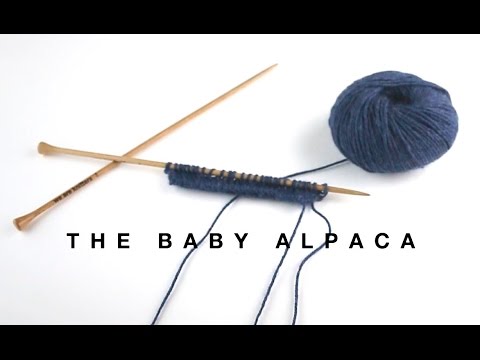 Garanti
VÅRT ULL, BOMULL, OG BABY ALPACA ER LAGET AV 100% NATURFIBRE, UTEN NOE ACRYLISK. (LES MER OM VÅRE PRODUKTER)
HVIS DU IKKE ER FORNØYD MED KJØPET, HAR DU 14 ANGRERETT FRA ØYEBLIKKET DU MOTTAR BESTILLINGEN. VI BEHANDLER RETURNERTE ORDRE UMIDDELBART NÅR DET HAR ANKOMMET VÅRT VARELAGER. (LES MER)
WAK-TEAMET ER ALTID TILGJENGELIG FOR Å SVARE PÅ SPØRSMÅL. VENNLIGST SKRIV TIL OSS VED Å BRUKE VÅRT HJELPESENTER.
Forsendelse
Din pakke ankommer om 7-10 dager ved bestilling idag.