PERLESTRIKK (MASKEANTALL PARTALL)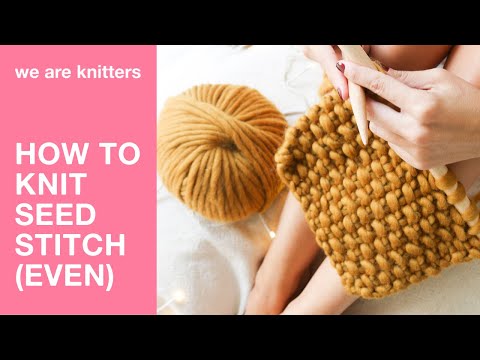 Perlestrikk er en av de mest populære mønstrene i strikkeverdenen på grunn av teksturen og hvor enkel det er å strikke.Perlestrikk strikkes ved å strikke annenhver rett og vrang.
På oddetallsomganger, begynn med å strikke rett.
Før garnet til forsiden for å strikke en vrang maske.
Plasser garnet bak arbeidet for å strikke en rett maske. Gjenta disse to stegene til du har fullført omgangen. Når du er ferdig, snu arbeidet.
På neste omgang, må vi starte med en vrang maske, fordi første maske ser ut som en rett maske.
Strikk neste maske rett, og fortsett med annenhver, slik til du har fullført omgangen.
Gjenta disse to omgangene til du har strikket et ønsket antall omganger og har oppnådd ønsket lengde.